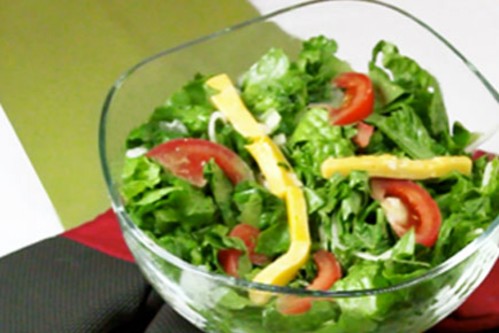 CAPERS AND CHEESE SALAD
INGREDIENTS
6 slices bacon CREMOSO Cheese cut into strips
6 slices of CREMOSO Cheese shredded in slices
1 ½ cup diced CREMOSO Cheese Mozzarella
1 medium lettuce (the kind you prefer) cut into small pieces with your hands
1 inch square
1 vinaigrette with capers
1 large tomato salad, diced
1 medium cucumber, diced
1 ½ tablespoons of lemon
1 medium onion cut into very thin slices
DRESSING RECIPE
INGREDIENTS
¾ cup apple cider vinegar or dark *
1 cup Minerva Olive Oil
1 tablespoon small capers
1 teaspoon mustard
Salt and pepper to taste
* If you do not want the very deep acid test substitute ¼ cup vinegar with a ¼ cup of  water.
PROCEDURE
Mix the vinegar with Minerva Olive Oil and capers smashed only for a touch of flavor in the dressing, mustard, salt and pepper. Be careful with the amount of salt because the capers add much salt. Refrigerate
SALAD PROCEDURE
Mix the lettuce with cheese and refrigerate apart put the onion with lemon to be curta. Refrigerated the tomatoes.
½ hour before serving, pull over salad onion lemon drained and diced tomato. Serve with the sauce of vinegar and capers, you can garnish with boiled egg.
---